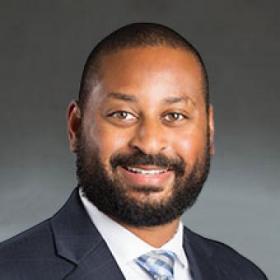 Concussion Management, Hip, Knee, Shoulder, Sports Medicine
Dr. Daniel Evering is a fellowship-trained primary care sports medicine physician. He is board-certified in both sports medicine and family medicine. Dr. Evering specializes in the following:
To learn more about the Reparative Medicine treatment options at Reconstructive Orthopedics, please use the button below.
Reparative Medicine at Reconstructive Orthopedics
For frequently asked questions about Reparative Medicine and its treatments, please visit our Frequently Asked Questions.
"This was the first time meeting with Dr. Evering. He was so personable and explained the next course of action clearly in terms I would understand. I've met with different specialists at this practice for different things, and I haven't met anyone yet that I didn't think was superb."
"Dr. Evering is a very good listener and very wise. It is always a pleasure to see him."
"I have really had an incredible experience with your practice - from the front desk staff to Dr. Evering! When I came in with hip problems, Dr. Evering took the time to listen to everything I had to say and took care of my mental state (of having a potential hip injury that would stop me from doing what I love) as well as my physical state. The front desk staff is amazing - they were able to call my insurance company to get my referral for an MRI while I was finishing up my appointment, so I was able to go right to an imaging center close-by to get the MRI done. THAT AFTERNOON, Dr. Evering called me to tell me that he just saw the results and the fracture was enough that I had to stop all activity. He said that he knew I would need to know right away so that way I didn't hurt the hip more. The amount of attention I received was incredible! Six weeks later, and Dr. Evering is pleased with my progress, remembered my feelings from my first visit, and was once again incredibly helpful and supportive! Thank you so much for a great experience during this stressful time!"
"He explained everything. He had very great bedside compassion for his patients."