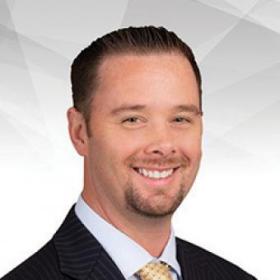 Dr. Christopher Feathers is a primary care sports medicine specialist in Myrtle Beach, South Carolina at OrthoSC's Carolina Forest location. Dr. Feathers specializes in the following:
To learn more about the Reparative Medicine treatment options at OrthoSC, please use the button below.
Reparative Medicine at OrthoSC
For frequently asked questions about Reparative Medicine and its treatments, please visit our Frequently Asked Questions.
"Dr. Feathers is great. He remembered everything we talked about from the last visit. It is hard to find doctors who even remember you. So far, I'm very pleased with him and the staff at OrthoSC. Thank you."
"I had a very pleasant experience with Dr. Feathers. The visit was quick and easy."
"Dr. Feathers was very caring and knowledgeable."
"Whenever I see Dr. Feathers, he comes in with a great personality. He explains everything in detail and seems to be in no rush. He is a very good listener as well. I rate him a ten out of ten. I wish he could do my knee replacement. His staff is very nice too. Thank you, Dr. Feathers."
"My experience with Dr. Feathers was excellent."
"Dr. Feathers was excellent. He answered all my questions and was very personable and professional."
"My experience with Dr. Feathers was excellent."
"My experience was very positive. Dr. Feathers was efficient, warm, and friendly."
"Dr. Feathers explains your condition in an understanding manner."
"Dr. Feathers was very friendly, caring, and informative."
"My experience with Dr. Feathers was great. He was very knowledgeable and gave several methods and steps to treat the pain in my foot."
"Dr. Feathers saw my 10-year-old son for a baseball-related injury to his right shoulder. Dr. Feathers was great with Owen. He knew exactly what to look at and explained it in a way we could understand. Also, his assistant was very friendly and welcoming. She also seemed to be very knowledgeable about baseball and injuries with pitchers. We will definitely continue using Dr. Feathers in the future."
"All was great with Dr. Feathers."
"Dr. Feathers is excellent."
"Dr. Feathers was thorough in his explanation of the injury, treatment plan, and return to play expectations."
"My experience was friendly from the beginning. Dr. Feathers was so professional, the x-ray was so fast. After the injection, I now feel much better. Thank you, to Dr. Feathers and all the staff."
"Dr. Feathers was pleasant, professional, and knowledgeable. He took the time to answer all my questions. I would highly recommend Dr. Feathers and OrthoSC."
"The experience was swift. The care providers had excellent bedside manners with my unsure 11-year-old. Dr. Feathers made her comfortable and helped to ease her mind."
"Great! My husband and I are both patients of Dr. Feathers, and we completely trust him and always have a great experience when we come to see him."
"He was knowledgeable and listened to my concerns. He went over why he choose the care he did and went into detail. Excellent bedside manner and didn't feel rushed."
"I was happy with the appointment I had. Dr. Feathers seemed knowledgeable of my issues and has put me on a road to recovery."
"Dr. Feathers is very personable, professional and explained everything in great detail."
"Excellent experience. Dr. Feathers was very professional during the exam. He was very personable while explaining in terms that I could understand. I would definitely recommend him to others."
"Dr. Feathers was very kind, professional, and knowledgeable!! I would highly recommend him. The nurses and the young gentleman who fitted me for my walking boot were all very nice and made my first visit there a good one!"