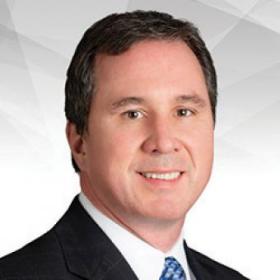 Sports Medicine, Knee and Shoulder Replacement and Complex Reconstruction, Advanced Biologic and Reparative Medicine
Dr. Thomas Chambers is a fellowship-trained sports medicine orthopedic surgeon in Myrtle Beach, South Carolina, at OrthoSC's Carolina Forest office. Dr. Chambers specializes in the following:
To learn more about the Reparative Medicine treatment options at OrthoSC, please use the button below.
Reparative Medicine at OrthoSC
For frequently asked questions about Reparative Medicine and its treatments, please visit our Frequently Asked Questions.
"Dr. Chambers is excellent and always spends a lot of time with me. He's very courteous and informative. I trust him completely. He's a good friend."
"I am confident in Dr. Chambers' knowledge. He has compassion and patience with me. He also has occasional humor to add. I enjoy the visits because I'm not afraid that he is sugar-coating anything. He is clear in his diagnoses and action plans."
"Dr. Chambers listens and is very patient. He will explain until you understand what is going on."
"Dr. Chambers is very personable and listens to your input."
"Dr. Chambers is very professional and reviews and explains test results in detail. He listens intently to the patient and answers any questions that they may have. He's very friendly, as well."
"Dr. Chambers was very pleasant and professional. He didn't rush, he took his time to answer all my questions and concerns."
"Dr. Chambers is very professional, courteous & knowledgeable. Great friendly staff! Would highly recommend!! Thank you for your excellent and timely service!"
"Doctor Chambers is always thorough in his exam and explanation of things. He's very kind and caring."
"I was nervous to see a new doctor and being in a new office. When I arrived I was set at ease by the friendly, helpful staff and Dr. Chambers was informative and to the point. I would recommend this office to others."
"Dr. Chambers is very professional and sees his patients at their appointment times or very close to them. I have a lot of faith in him as an Ortho doctor."
"Appointment on schedule, Xray simple and in house. Dr. Chambers was friendly, professional, and provided several options with follow up options."
"Great experience. I would recommend Dr. Chambers. Great surgeon."
"Dr. Chambers has always taken such good care of myself and my husband. I would never see anyone else."
"Dr. Chambers was extremely kind, compassionate, professional, and empathetic with my painful condition. He is the consummate professional in every way. In this modern world of hurry up and efficiency, Dr. Chambers is a refreshing reminder of how compassionate and reassuring a surgeon should be to patients."
"All areas on time and professional, and Dr. Chambers explained what was next and why. Great job by all."