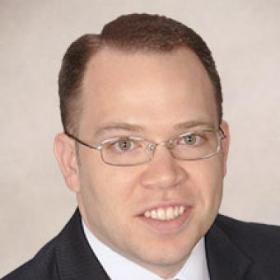 As a fellowship-trained sports medicine physiatrist, Dr. Trevor Gessel specializes in providing nonoperative and minimally invasive orthopedic sports medicine care for a variety of musculoskeletal and peripheral neurological disorders. He specializes in the following:
To learn more about the Reparative Medicine treatment options at Casper Orthopedics, please use the button below.
Reparative Medicine at Casper Orthopedics
For frequently asked questions about Reparative Medicine and its treatments, please visit our Frequently Asked Questions.
"Dr. Gessel was very kind and didn't make me feel like I was wasting his time. I would recommend him to anyone."
"I was a little nervous about this appointment as others talked about their experiences. This provider was very open, honest, and professional about what to expect, each step he was taking, and what got indicated. I totally appreciated his approach."
"Dr. Gessel was charming and patient. He answered all of our questions and helped to alleviate stress."
"Dr. Gessel explained all steps very thoroughly. It was very kind and gentle. Dr. Gessel answered all of my questions."
"Dr. Gessel was awesome! He answered our questions and helped my husband, and I be at ease with what's going on with our sweet daughter! Thank you!"
"Answered all my questions told me what to expect honest guy."
"Very friendly and personable as well as professional."
"Dr. Gessell was amazing and listened to what I had to say. He allowed me the time I needed to relax and get my anxiety under control before doing anything. I'd highly recommend him to anyone! He's been great since day one."
"Dr. Gessel was great & so was everyone who assisted him. Sara did a great job on the injection. Everyone from the receptionist on was great."