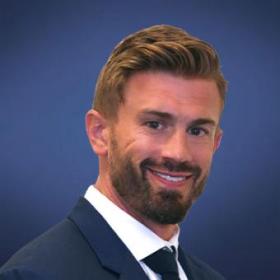 Elbow, Hip, Joint Replacement, Knee, Shoulder, Sports Medicine
Dr. Tyler Marshall is a fellowship-trained orthopedic surgeon who specializes in sports medicine and uses minimally invasive techniques to treat injuries and conditions of the knee, shoulder, hip, and elbow at OrthoAlabama Spine & Sports in Birmingham, Alabama. Dr. Marshall specializes in:
To learn more about the Reparative Medicine treatment options at OrthoAlabama Spine & Sports, please use the button below.
Reparative Medicine at OrthoAlabama Spine & Sports
For frequently asked questions about Reparative Medicine and its treatments, please visit our Frequently Asked Questions.
"Dr. Marshall was very informative about my knee condition and was better than the previous doctor I was seeing. I look forward to continuing with him."
"I had a great experience, and Dr. Marshall treated me quickly."
"Dr. Marshall is always professional, quick, and knowledgeable about the issue that I'm dealing with. Yesterday, I got a cortisone shot and was initially anxious. He assured me not to be anxious and tried to ensure I was okay throughout the process. I appreciated him so much for that. He is one of the best orthopedic doctors around."
"I was very pleased with the care that I received. I liked meeting Dr. Marshall. He was recommended to me, and I am pleased. The young lady that gave me my injection was very good, and I appreciated the time she provided me with my questions."
"Dr. Marshall is always attentive and detailed when answering questions and explaining procedures."
"We were in and out in a timely manner. Dr. Marshall was easy to talk with and explained the injury."
"Very pleased with my visit. I feel like my issues were addressed. Hopefully, it will make a difference."
"Dr. Marshall was very knowledgeable in his explanation to me about my shoulder and what could be done to alleviate the issues I was having."
"Recovery from surgery went very well."
"The care I have received has been excellent. Dr. marshall is very thorough and cares about the patient. I appreciate the care I have gotten."
"I saw Dr. Marshall at the Trussville office several years ago about my left knee. I had a little surgery, and from the office experience to the surgery experience, he and his NP has always been awesome. That's why I chose Him again yesterday for my right knee pain. And I'm so happy that he comes to Hoover now because it's a much closer drive."
"100% Excellent. I would absolutely recommend OrthoAlabama Spine & Sports to all. Dr. Marshall and his team are outstanding. Thank you for your wonderful health care."
"Dr. Marshall and NP, Brett were very professional and conscientious during my first visit after having knee surgery. I was concerned the exam was going to be painful, but it was not. Brett was very careful and thorough during the initial visit."
"Dr. Marshall is excellent."