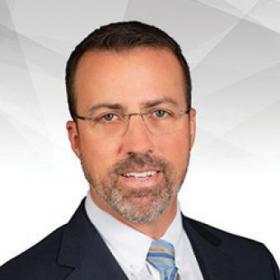 Sports Medicine, Arthroscopic Surgery of the Hip, Knee, Shoulder, Elbow, and Ankle, Knee and Shoulder Replacement
Dr. Brian Blair is a fellowship-trained sports medicine orthopedic surgeon in Murrells Inlet, South Carolina, at OrthoSC. Dr. Blair specializes in the following:
To learn more about the Reparative Medicine treatment options at OrthoSC, please use the button below.
Reparative Medicine at OrthoSC
For frequently asked questions about Reparative Medicine and its treatments, please visit our Frequently Asked Questions.
"I had a very good experience with this practice, as always. Dr. Blair and his staff are very kind and professional and communicate directly with you. I would definitely recommend them."
"I was delighted with my appointment with Dr. Blair. He is very caring, listened to me when I was talking about my medical problems & was very efficient in his treatment of my immediate problem, with a plan for future treatment, as it becomes necessary."
"I found meeting with Dr. Blair about my knee gave me a better understanding of my situation."
"Dr. Blair is wonderful, caring, and provides personal treatment."
"Excellent 1st visit with this fantastic surgeon. Dr. Blair took the time to answer all questions while remaining friendly and approachable. He explained all relevant surgical details in easy to understand language. Happy, he was referred to by my primary physician."
"The staff was friendly and efficient. Dr. Blair explained my condition and options in a manner that I understood. Wait times were minimal. Overall satisfied with this experience."
"I was very impressed with the time that Dr. Blair took to explain the injury to my shoulder and the options that I had. I immediately had confidence in Dr. Blair and have chosen arthroscopic surgery in two weeks."
"Quick and easy with Dr. Blair. I just hope the gel shot works."
"Dr. Blair explained my upcoming procedure thoroughly."
"The visit was handled in a informative and professional manner."
"Friendly staff; quick turn around time from beginning to end, no long waiting at all. Comfortable waiting areas. Easy access in and out of the building."