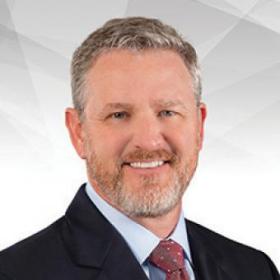 Dr. Christopher Crosby is a surgical podiatrist in Conway, Murrells Inlet, and Myrtle Beach, South Carolina, at OrthoSC. Dr. Crosby specializes in the following:
To learn more about the Reparative Medicine treatment options at OrthoSC, please use the button below.
Reparative Medicine at OrthoSC
For frequently asked questions about Reparative Medicine and its treatments, please visit our Frequently Asked Questions.
"Dr. Crosby provided an excellent explanation and answered all my questions. He seemed warm and considerate."
"Dr. Crosby was straight to the point about the diagnosis and treatment plan. I will return if the problem continues for other options which were suggested."
"My experience with Dr. Crosby was great."
"Dr. Crosby was wonderful. He listened and answered all of my questions."
"Dr. Crosby was very friendly and gave good advice for continued healing after discharge."
"Dr. Crosby is the absolute best. I was the COO for multi-specialist groups, and there were 157 doctors. Dr. Crosby outperforms any doctor I have ever worked with. Your group should be proud and value such an outstanding physician."
"Dr. Crosby explained, in detail, how to care for my issue, telling me I did not require surgery but providing conservative management details."
"Dr. Crosby is one of the best doctors I've ever had. I highly recommend him to anyone needing a foot surgery."
"Dr. Crosby was informative, knowledgeable, and personable."
"Dr. Crosby is the best. I have seen several orthopedic surgeons, and Dr. Crosby is my number one."
"Dr. Crosby is professional and very detailed during every visit."
"I was a first-time patient, and Dr. Crosby explained, in simple terms, what was wrong with my ankle. I would definitely recommend him to friends."
"I found Dr. Crosby to be very informative. He took the time to answer all my questions and seemed to have a compassionate personality."
"Once in the exam room, Dr. Crosby was very professional, thorough, attentive, and observant. I was provided with rational recommendations."
"Dr. Crosby is great. He is friendly, knowledgeable, and willing to spend time answering questions."
"Dr. Crosby is very attentive to your needs and questions."
"Efficient, knowledgeable. First time seeing Dr. Crosby. I was very pleased with how he handled my problem and his plan for further treatment if necessary."
"I love the whole practice. I would recommend Dr. Crosby to anyone."
"Dr. Crosby is the best most considerate doctor I have ever met."
"Dr. Crosby was very personable, thorough, friendly, knowledgeable all with a smile. He and his assistants work very well together."
"The staff at OrthoSC were veré excellent and professional!"
"Excellent. I am very optimistic (after trying everything else before coming here) that Dr. Crosby has the solution to a problem I've had with my right foot for many months. He is caring, concerned and isn't pushing me to have expensive tests unless they prove necessary. I felt an instant trust and confidence that I'm in good hands."
"I liked Dr. Crosby. Very personable and professional."