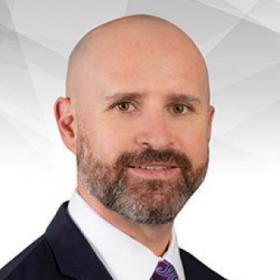 Sports Medicine and Arthroscopic Surgery, Shoulder, Knee, Elbow
Dr. Todd Tupis is a fellowship-trained sports medicine orthopedic surgeon in Conway, South Carolina, at OrthoSC. Dr. Tupis specializes in the following:
To learn more about the Reparative Medicine treatment options at OrthoSC, please use the button below.
Reparative Medicine at OrthoSC
For frequently asked questions about Reparative Medicine and its treatments, please visit our Frequently Asked Questions.
"My visit with Dr. Tupis was great. My problem is solved."
"I had no issues with Dr. Tupis."
"Dr. Tupis was very thoughtful and concerned. Because of my 94 years of age, he chose not to put me through surgery on my severely broken elbow."
"This was my first time with Dr. Tupis. I liked him very much. He answered all my questions and gave me a cortisone shot in my knee that wasn't half as painful as others. I will definitely be back to see him again."
"I had a wonderful experience. Dr. Tupis is caring and concerned. He has a good personally and is easy to talk to."
"Dr. Tupis was excellent as always."
"Dr. Tupis was very attentive to what I had to say. He was very diligent in reaching the cause of the pain in my knee."
"Dr. Tupis was very personable and professional. He took my situation and evaluated it to try and help me. I would definitely recommend him to people I know."
"Dr. Tupis has been the most helpful. Thankful he's helping me get back on track so I can go back to work."
"Dr. Tupis has all my trust."
"Dr. Tupis was very professional."
"It's always a great visit. Dr. Tupis always listens to my concerns and questions."
"My experience was excellent! I would refer others to Dr. Tupis because he's very professional also his staff!"
"Well informed me of my condition recommended treatment and was sweet-talking with Dr. Tupis to see him again in three months."
"Very friendly and helpful."
"Dr. Tupis was professional and explained all that I needed to know about my injured foot. More x-rays got taken to make sure I got diagnosed correctly. Thanks, Dr. Tupis, for taking great care of me."
"Very friendly and knowledgeable."
"From the time I entered the building, the care was of excellence as I had got told it would be by one of our church members. Thankful for such a knowledgeable and caring group of people. Glad I chose to drive an hour from home for the excellent service I received."
"Extremely knowledgeable and very friendly. I knew what was going on at all times."